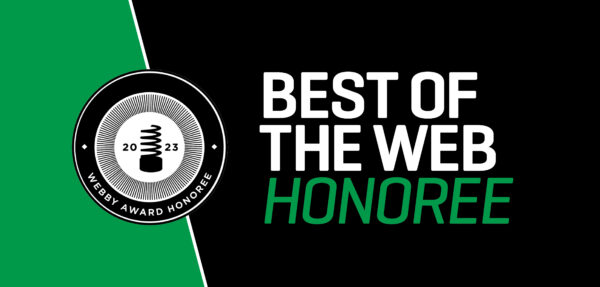 Malarkey Website Earns Webby Honors
Portland, Oregon – Malarkey Roofing Products®, the leader in sustainable, performance roofing shingles and member of the Holcim Building Envelope, announces today that it has been honored for Best Visual Design and Function of this website, www.malarkeyroofing.com in the 27th Annual Webby Awards.
"Clearly sharing Malarkey's story of performance-driven, sustainable roofing innovations for the web's global audience was our goal in creating the site with Owen Jones," said Don Wolfe, Vice President of Marketing and Strategy at Malarkey. "In addition to the overwhelmingly positive response we are receiving from homeowners, roofing contractors and industry professionals, recognition from the world's top taste makers in design fills us with great pride for a job well done."
The Webby Awards are the leading international award honoring excellence on the Internet and are chosen by the International Academy of Digital Arts and Sciences. To be selected, first your website must be deemed good enough to warrant submission, then the distinction of Webby Honoree is granted to only the top 20% of all work entered (nearly 14,000 submissions from over 70 countries).
Malarkey was 1 of only 17 honored in the category. which included submissions from Maserati.com, Hans Labs by Lady Gaga, ING, and Google Fonts. See the official Webby listing here and read the extended media release at Holcimbe.com.
#      #     #