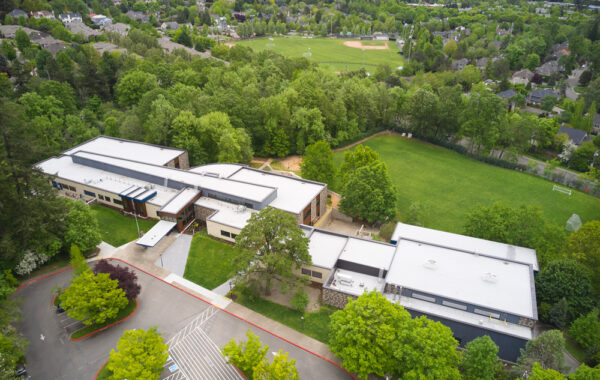 Low Slope Commercial Roofing Options
From the broad expanses of box buildings to the top of mom and pop shops, low slope roofing covers a significant portion of commercial buildings.
Just like the businesses within each building, there's an astonishing amount of complexity that lies beneath the roof surface. For these reasons, the application method of each roofing product is nearly as important as the material itself. Knowing and understanding low slope roofing options for commercial buildings can help business owners and roofing contractors stay competitive during calm and turbulent times.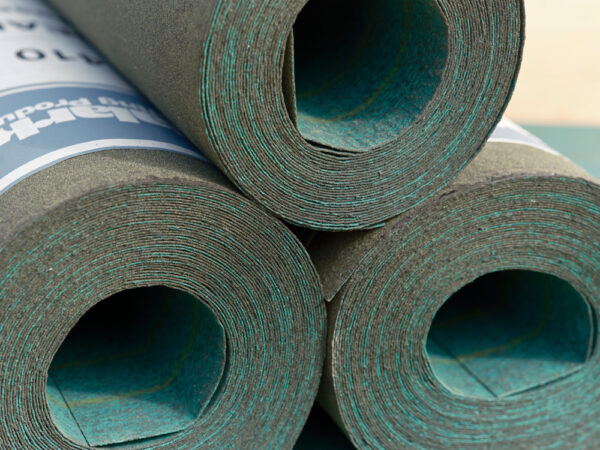 Advantages of Polymer Modified (Rubberized) Asphalt
Many specifiers choose asphalt-based roll roofing materials for low slope applications. Naturally waterproof, asphalt resists water penetration into the roof deck and building below. These days however, not all asphalt is alike.
Oxidized, or conventional asphalt provides an economical material offering with the hydrophobia of asphalt, combined with fiberglass to provide additional reinforcement and durability. This durability is especially important as commercial low slope building roofs often act as a walking surface for other trades such as HVAC and electrical technicians.
Polymer modified asphalt utilizes SBS (Styrene-Butadiene-Styrene) polymers which are incorporated into the asphalt mixture to provide additional elasticity, flexibility, and durability to the inherent qualities of the natural asphalt. Roll roofing sheets with this type of asphalt tend to offer roofing contractors more installation options to improve efficiency on the job.
With a cleaner, less pollutive manufacturing process, polymer modified asphalt is also a more sustainable. Upcycled materials can also be incorporated to replace manufactured SBS polymers, which further enhances the roofing product's performance and diverts material such as plastic bottles and rubber car tires from entering landfills.
Learn more about Modified Asphalt Commercial Roofing here.
Rely on Multi-Ply
Asphalt-based low slope roofing products are especially waterproof and reliable when built into a multi-ply system. Low slope roofing system designs can be specified for the requirements of the building below. Many systems may call for a base, ply, cap sheets, whereas others may simply need a base and cap, depending on use. Both conventional and polymer modified asphalt sheets can be combined with other sheets to create multi-layer strength and redundancy for dependable, durable protection. For more details, check out our Multi-Ply brochure.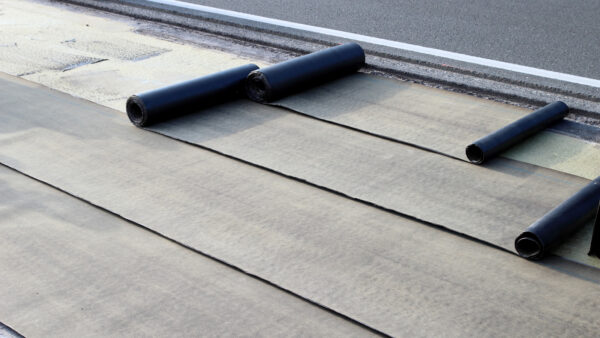 Application Options
The marketplace offers a variety of materials for low slope roofing, and multi-ply options create more possibilities for overall roofing systems. Therefore, our modern era of roofing involves several application methods for low slope, roll roofing products. Some methods are time-tested but tedious, while others are quicker and cleaner. Contractors and specifiers can work together to ensure that each system comes together properly to perform over the lifetime of the roof.
*At the bottom of each low slope product page is a helpful chart that compares like products and shows the associated application method for each.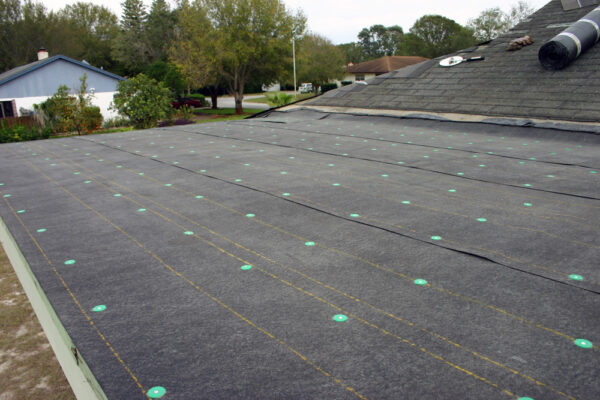 Mechanical Fastening
Mechanical fasteners, such as capped nails, attach sheet materials to the roof. This method of installation is common with base sheets where additional layers are installed on top. Capped nails are commonly used in steep slope roofing to attach underlayments, which are then covered by the shingles themselves. The way, crews can use pneumatic nail guns to quickly fasten the material to the roof. One benefit of polymer modified asphalt base sheets is that they seal around the nails to waterproof the penetration in the roof deck. Check out the OmniSeal™ system.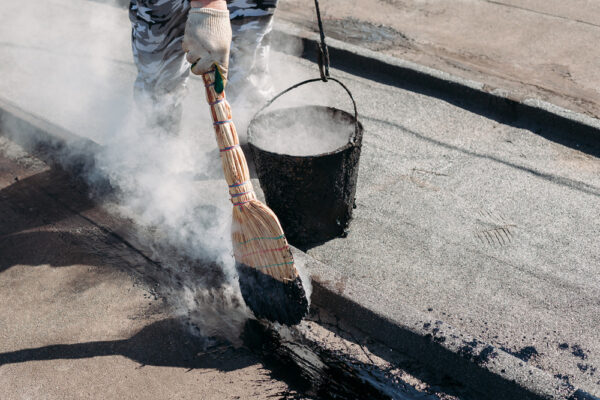 Hot Asphalt Application
Asphalt is naturally sticky, even more so when it is heated. During installation, liquified asphalt is mopped and spread across the roof, filling voids, cracks and other unseen penetrations. It is then layered and repeated on the roof. This is one of the older styles of application and can be a bit of a mess with novice installers, but it is reliable. Hot asphalt application creates a watertight roofing system that has proven to last up to 50 years. Check out our Paragon® line of roll roofing products.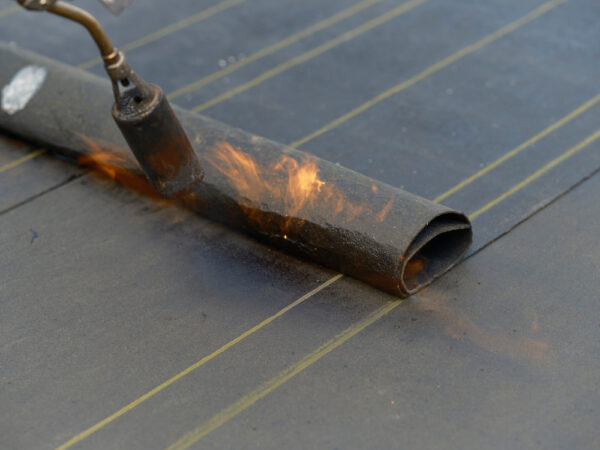 Torch Applied
Like hot asphalt application, Torch application liquifies asphalt sheets into a uniform, monolithic, watertight roofing membrane. It is deal for building envelopes where workspace is limited, and the weather prohibits the use of self-adhered roofing. Torch-down roofing (as it is also called) can be similarly messy or tedious to install, in the same way that road paving may be. However, this method is durable and reliable to remain a standard practice today.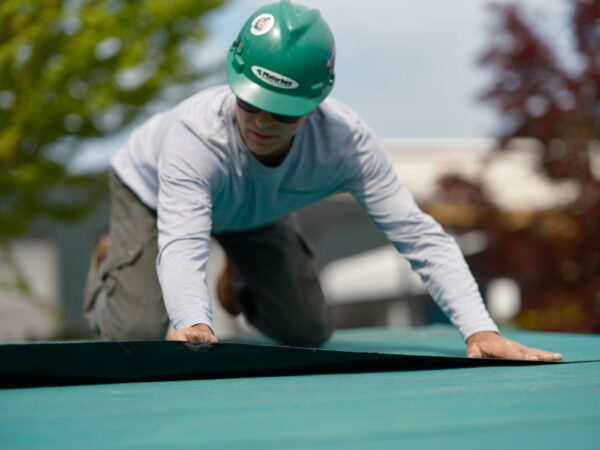 Self-Adhered
Self-adhered roll roofing products are as easy as peel and stick. Self-adhered asphalt membranes are activated by direct sunlight, radiant heat, and applied pressure. Self-adhered roofing eliminates the use of torches and burning asphalt from the installation process. It is clean and quick and can be especially ideal for unique roofing situations. Explore the OmniSeal™ and DuoStik™ systems.
Combine Components for Commercial Success
Even with a simple overview like this one, building managers can begin the roofing process with a better understanding of what lays ahead. Knowing the materials, system options, and application methods are key to unlocking the possibilities of the roofing project. These days, the resources for more information are equally as plentiful. Architects, specifiers, contractors, and product specialists all have excellent insights to assist with providing options for any low slope roof.