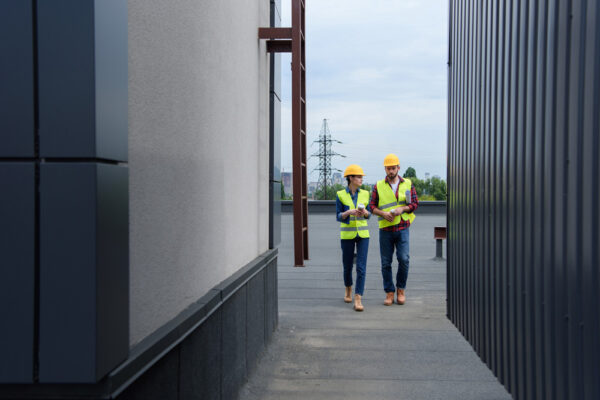 Architectural Resources Available Online 
The design and performance details of building materials are critical to architects planning renovations and new construction.
As a manufacturer of premium roofing products, Malarkey has made a concerted effort to provide the most up-to-date and concise architectural information available online to our customers. The Architectural Resources page on our website features libraries of technical products documents and references to specification files available through partnering industry associations.  
Computer-Aided Design (CAD) with Roofing Products 
Computer-aided design (CAD) and building information modeling (BIM) have replaced largely replaced drawing floor plans over a drafting table. This technology has improved precision and attention to detail. These tools also help the architect to revise plans based on their clients wants, needs and budgetary constraints. 
Malarkey hosts CAD Drawing Details for all residential and commercial roofing projects on ARCAT, a leading online resource of free building product information. On this page are CAD resources for Low Wood Wall Base Flashing, Lead Pipe Flashing, Steep Slope Layout and Nailing, Edge Metal, End Caps, and much more. These files can be downloaded into DWG or PDF formats. 

Roofing Material Technical Data, and Safety Data Sheets 
In addition to CAD resources, the Malarkey library of Technical Data Sheet and Safety Data Sheets (SDS) is extensive. Material and technical information can be found in this library for all Malarkey Roofing Products and roofing systems. One example from the steep slope roofing shingle catalog, includes specific ASTM code compliances, material dimensions and weights, as well as brief information on product application, composition, and warranties. This information is updated regularly, so be sure to consult the site for the latest information. 
With sustainability a top priority at Malarkey, we also feature UL-Certified Environmental Product Declarations [EPD's] for our products. Each of these extensive documents accounts for the life cycle impacts of the shingle. Factors such as carbon emissions during manufacturing, waste management and raw material extraction are all detailed.
For our solar reflective roofing options, the Cool Roof Rating Council [CRRC] has provided a solar reflectance chart of Malarkey products and the associated 'cool' colors. Find the chart here.