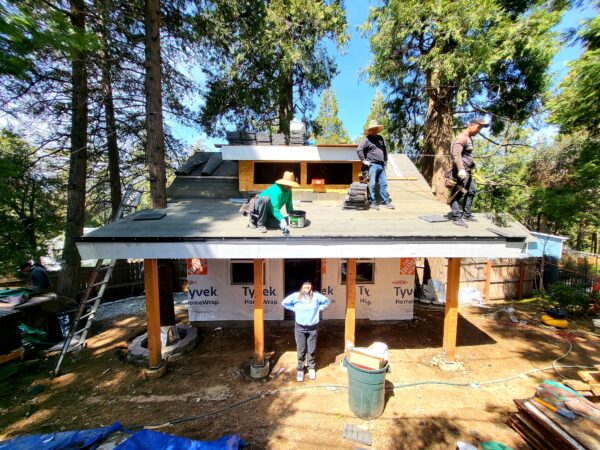 LEED Platinum Project Features Malarkey Roofing Products
Low slope roll roofing was selected for this project due to its unmatched performance and sustainability.
Setting out to build the most energy-efficient home with mainly sustainably sourced and manufactured products can be a challenge. Throw in a global pandemic and the complexities only increase. Not to be deterred, Nick Slevin recently completed his fourth ABC Green Home using Malarkey's roll roofing products.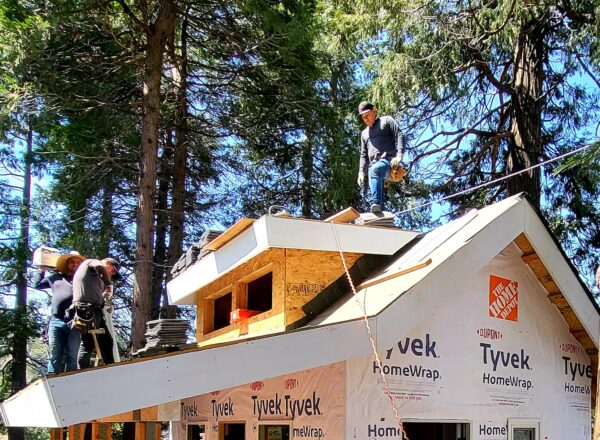 LEED is the most widely used green building rating system in the world
according to the U.S. Green Building Council (USGBC). "LEED (Leadership in Energy and Environmental Design) certified buildings save money, improve efficiency, lower carbon emissions and create healthier places for people. They are a critical part of addressing climate change and meeting ESG goals, enhancing resilience, and supporting more equitable communities."
Building materials, along with other project factors such as, waste, water, carbon, energy, all must meet certain prerequisites to earn points towards a project's certification. Projects go through a verification and review process and are awarded points in the following levels: Certified (40-49 points), Silver (50-59 points), Gold (60-79 points) and Platinum (80+ points). Each level corresponds to LEED certification, with Platinum being the highest.
Malarkey's sustainability in products and production helped us to achieve LEED Platinum certification points
This LEED Platinum demonstration home build features our 420 OmniSeal™ Base/Ply and Right Start™ UDL Underlayment. Made with our industry-leading NEX® Polymer Modified (Rubberized) Asphalt technology, Right Start™ UDL and 420 OmniSeal™ benefit from the use of polymers from upcycled plastic bags and tire rubber to make the product more sustainable and incredibly resilient. On the roof, these products upcycled the equivalent of 379 plastic bags and 1 car tire. Both products were installed beneath concrete tiles.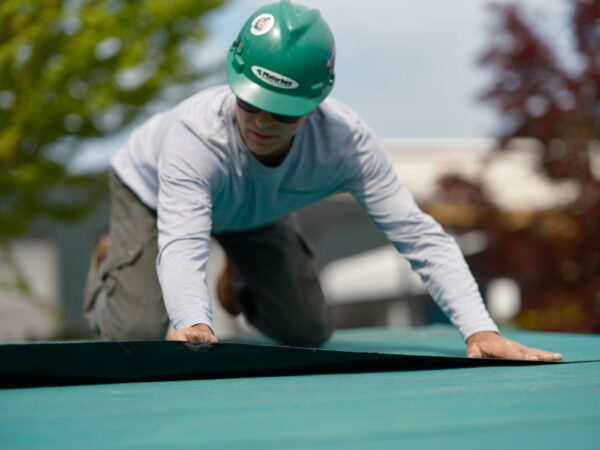 We had snowy days of 27 degrees and warm days of 80 degrees
The weather is very unpredictable in the mountains," said PM Roofing crew chief Manny of the job site in Crestline, CA. which sits at an elevation of 4,600ft above San Bernardino. Because of the products' demonstrated performance in hot and cold climates, as well as ease of installation, our 420 OmniSeal™ Base/Ply and Right Start™ UDL were specifically selected for the job. In fact, the PM Roofing team installed the cabin roof with only four crew members.
Manny also said that he prefers to use Malarkey Roofing products because they are always available from his supplier and provide a waterproof and weatherproof membrane beneath the roof tile that protects the structural integrity of the roof for many years.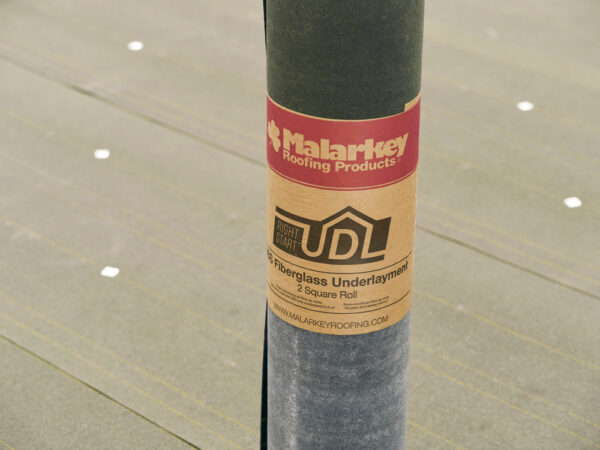 About Right Start™ UDL
Right Start™ UDL is our go-to, dependable underlayment for withstanding the extra weight of tile roofs. Made with our proprietary NEX® Polymer Modified Asphalt for extra strength and durability, Right Start™ UDL is a water-resistant membrane applied to the wood decking of the entire roof as an extra layer of water penetration protection and backup to your shingles or tile. Right Start™ UDL can withstand extreme weight, as well as damage that can often accompany installation, making it the ideal underlayment for heavier, more labor-intensive, asphalt and tile roof installations. It is also Class A fire rated in a system assembly over a combustible or non-combustible deck.
About 420 OmniSeal™ Base/Ply
OmniSeal™ Base/Ply is our premium, self-adhering, modified asphalt sheet for low-slope commercial roofing applications. It is used as a base sheet to create a 2-3 layer multi-ply system that meets desired performance, cost, and warranty needs. OmniSeal™ Base/Ply is constructed with our proprietary NEX® Polymer Modified Asphalt, reinforced with fiberglass, to create a super strong, durable waterproof roof layer. Additionally, OmniSeal™ Base/Ply is a self-adhered membrane activated by direct sunlight, radiant heat, and applied pressure. Self-adhered roofing eliminates the use of torches and burning asphalt from the installation process.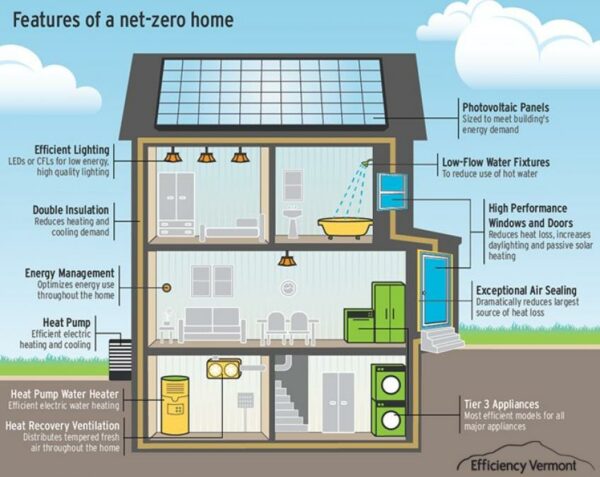 In addition to being certified LEED Platinum, Slevin's build was also rated Net-Zero.
The State of California's Public Utilities Commission defines a Net-Zero building as, "An energy-efficient building where, on a source energy basis, the actual annual consumed energy is less than or equal to the on-site renewable generated energy."
Essentially, it is the balance between the power a home needs and the renewable energy you can generate to match the need. Like our roofing shingles with 3M™ Cool Roofing Granules, advancements in home insulation and heating and cooling technologies are making Net-Zero and near-zero homes become a more common reality.