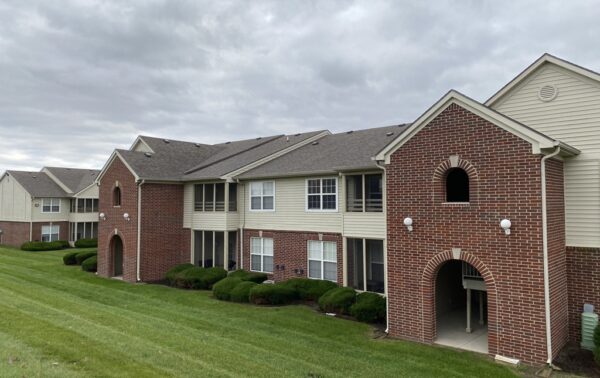 Fields of Highlander® Roofing Shingles Top Foxfire Apartments – 1 in 1M
Each roof matters to us and everyone adds up to our greater goal of increased sustainability for the roofing industry. In a recent release, we shared news that since the launch of the world's first smog-reducing shingle, Malarkey Roofing Products has provided the industry with enough roofing materials to protect more than 400,000 roofs. Because each roof has the smog-fighting capacity of two to three trees, that's the equivalent of over 1 million trees of smog-reducing power. At this level, beyond the smog-reduction, the volume of upcycled tires and plastic bags is truly significant as well.
While we take pride in the scale of this achievement, it could not be possible without our loyal contractors who install Malarkey roofing shingles. In this 'One in a Million' (1 in 1M) series, we will profile some of the projects which have helped us reach this milestone of sustainability for the roofing industry.
At the Foxfire Apartments in Lafayette, Indiana, it takes 2,400 squares of roofing material to cover 17 units and 9 garages. The scale of such a development, it would seem, could only exist in the sprawling Midwest setting in the Wabash Valley, an hour's drive northwest of Indianapolis. On the other hand, replacing all those squares is the focus of our story.
"The previous roof was comprised of three-tab shingles with significant hail and wind damage. The owners were planning on going a retail route and replacing two roofs per year," said Ken O'Shea, managing partner at Wabash Valley Exteriors, a Malarkey Certified Residential Contractor in the region. "I walked them through an insurance claim that covered the entire complex," he added.
To tackle a project of this scale, Ken has had as many as twenty crew members on the job at once. It is a good thing he did, too. Aside from the necessary manpower required for pulling off old material and installing new, there were a few unexpected challenges for the Wabash Valley team such as having to fish the occasional shingle packaging out of the facility's pond due to high winds or getting used to using industrial trash chutes on three-story buildings. Adding to their challenge, the filing of two police reports due to 3 pallets of shingles being stolen was especially frustrating for Ken.
My company exclusively offers Malarkey. In a dirty industry, we try to be as clean and green as possible.
Sustainable roofing was a key factor in the selection of shingles, especially the specific roofing granules and upcycled material used in NEX® Rubberized Asphalt.
"The overall environmental impact and air-cleaning capabilities were major decision factors for the owners," said O'Shea. "The potential to save on their insurance premium with an impact-rated roof helped, too," he added.
The roofing system installed by the Wabash Valley Exteriors team included several Malarkey products. Field shingles were Highlander® NEX® AR (algae resistant) in the Natural Wood color blend. The Highlander line is Malarkey's most economical architectural shingle style. Made with industry-leading NEX® Rubberized Asphalt, Highlander® NEX® AR shingles deliver all-weather resilience, a UL Class 2 hail impact rating, and include granules that reduce algae streaks and help clean the air of emission pollutants.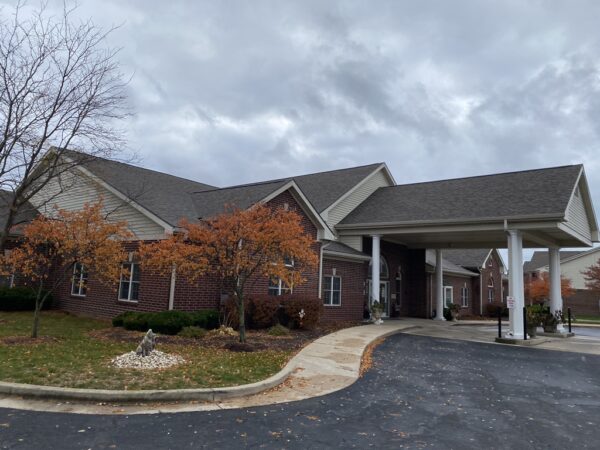 Smart Start™ starter shingles were selected for the first row of shingles to fortify the rest. Also made with NEX® Polymer Modified Asphalt, these shingles also feature a high-grade, rubberized adhesive with exceptional seal-down properties. Smart Start™ starter shingles provide increased wind protection at the eave and rake edges of roof. They also come in the Natural Wood color blend which Ken's crew used to match the field shingles.
EZ-Ridge™ hip & ridge shingles capped off the project. Also in Natural Wood, these shingles come in a high profile that adds noticeable roof dimension for enhanced curb appeal. EZ-Ridge™ hip & ridge shingles provide extra impact protection at the more vulnerable high points of the roof and are UL Class 4 rated for impact resistance (the highest rating possible).
At the conclusion of this project, we also learned that one 2,400 square job wasn't enough for the Wabash Valley Team. They are already working on a similar project for the same property owners in nearby Evansville, Indiana and Malarkey roofing products will again be along for the ride.