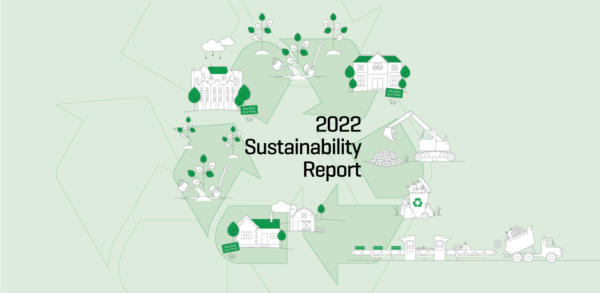 Malarkey Releases 2022 Sustainability Report
New report shows how the innovative roofing company is leading the industry in sustainable, climate-conscious technology
Portland, Oregon – Malarkey Roofing Products®, the leader in sustainable performance roofing shingles, announces today the release of the company's 2022 Sustainability Report.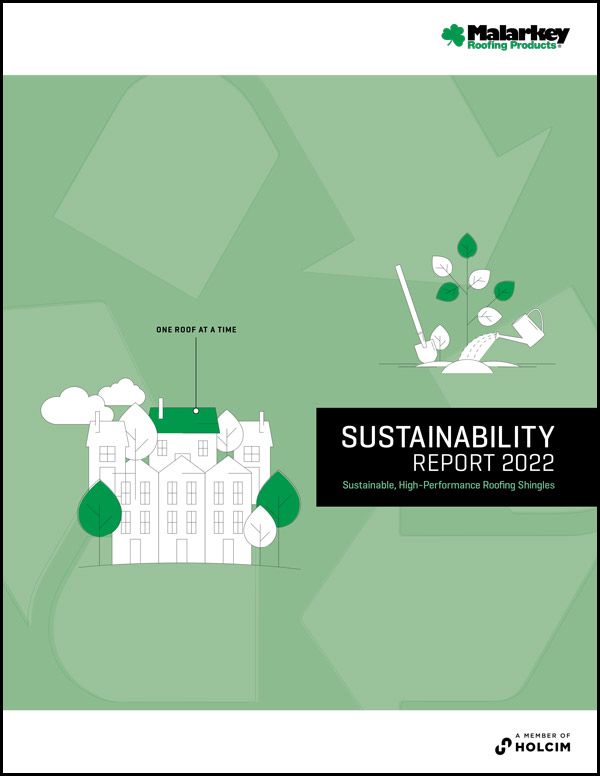 "In addition to performance, sustainability is a top priority at Malarkey in all aspects of our operations," said Dale Rushing, President. "We wanted to share the measurable impacts from our work diverting material from landfills, helping to clean the air, and more," he added.
Led by Malarkey's proprietary NEX® Polymer Modified (Rubberized) Asphalt and aided by 3M™ roofing granules, the foundations of Malarkey's research and design are based on the thinking, 'if there's a better, more sustainable way to make a roofing shingle, we intend to find it.' The report details how these product features create longer-lasting shingles, cleaner manufacturing methods, lower carbon materials, and cooler urban heat islands. Further, the report is supported by third-party organizations such as GreenCircle Certified, Cool Roof Rating Council, Cal Recycle, and the United States Green Building Council.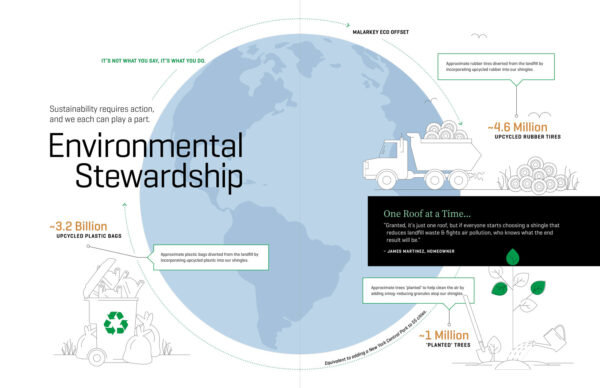 "We recognize that more homeowners are looking for eco-friendly building materials for their homes. Through this report, we have illustrated not only the value in performance that Malarkey's sustainably designed roofing shingles uniquely bring to the marketplace, but how these products are tangible components to help solve climate issues for current and future generations," said Don Wolfe, Vice President of Marketing.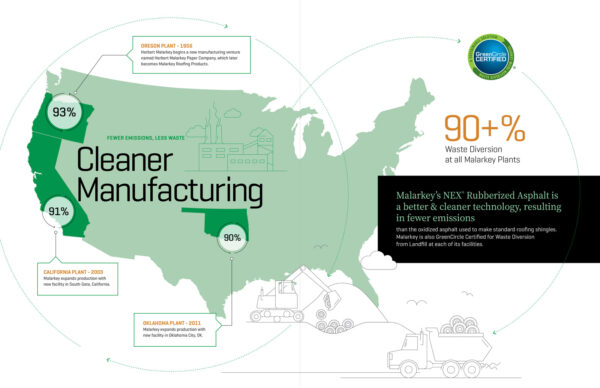 Learn more about Malarkey's initiatives on the Sustainable Roofing page.  The company also recently published a new animated video showing how smog-reducing granules work in roofing shingles to clean the air of emission pollutants.