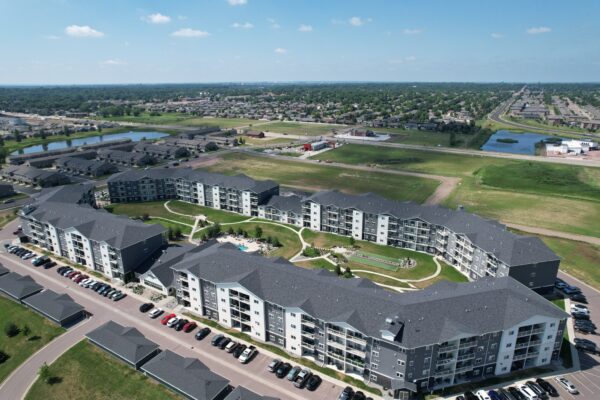 Legacy™ Shingles Selected for Luxury Apartments – 1 in 1M
Each roof matters to us and every one adds up to our greater goal of increased sustainability for the roofing industry. In a recent release, we shared news that since the launch of the world's first smog-reducing shingle, Malarkey Roofing Products® has provided the market with enough roofing materials to protect more than 400,000 roofs. Because each roof has the smog-fighting capacity of two to three trees, that's the equivalent of over 1 million trees of smog-reducing power. At this level, beyond just smog-reduction, the volume of upcycled tires and plastic bags we use in our NEX® Polymer Modified Asphalt is truly significant as well.
While we take pride in the scale of this achievement, it could not be possible without our loyal contractors who install Malarkey roofing shingles. In this 'One in a Million' (1 in 1M) series, we will profile some of the projects which have helped us reach this milestone of sustainability.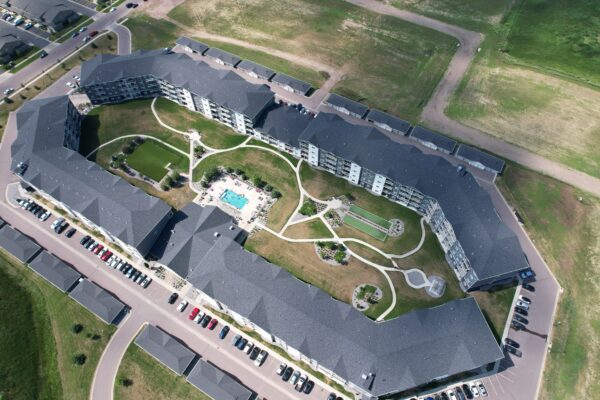 When the Graystone Heights luxury apartments needed to replace roofs that adorn their buildings, roofing contractor Ryan Focken of RF Custom Construction knew just the shingle to recommend for the massive 1,400 square project.
His team uses Malarkey shingles "for every house we do," said Focken. For this particularly plentiful roofing project on the southeast side of Sioux Falls, South Dakota, he pointed to the Malarkey Legacy™ roofing shingle in the Midnight Black color blend.
Legacy™ is Malarkey's highest performing roofing shingle. Designed in the popular architectural style and made with our industry leading NEX® Rubberized Asphalt, Legacy™ shingles deliver superior all-weather resilience, a Class 4 hail impact rating, and include granules that help clean the air of emission pollutants. Legacy™ was 1 of only 4 shingles in the country to score Excellent or Good in EVERY performance category of the latest Hail Impact Study by the Insurance Institute for Business & Home Safety (IBHS).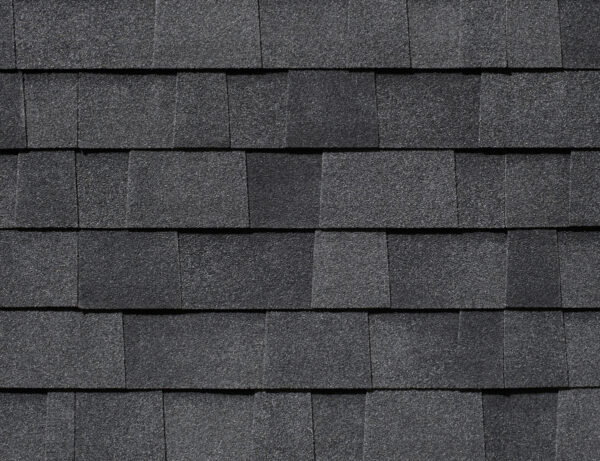 The previous roofs were in rough shape before they replaced it. It was a "4 to 6-year-old [standard shingle] with severe wind damage," according to Focken. On the windy plains of South Dakota, a higher-performance shingle was a necessary replacement.
When compared to standard shingles, the Legacy™ shingle stands out in several key areas that help deliver superior performance. With up to 50% more adhesive bonds, Legacy™ comes with a standard wind warranty of 110 mph. It also has twice the adhesive rain seals to prevent wind-driven rain from getting beneath the shingle. This is also aided by a backing shim that is up to 50% longer than most shingles.
Another benefit of the Legacy™ is The Zone®, a nailing area up to two times larger than standard shingles. For the 14 crew members working on the project at one time, this meant the target for each nail fastening a shingle to the roof was easier to place in the right spot, improving the overall efficiency of the team's work on the project.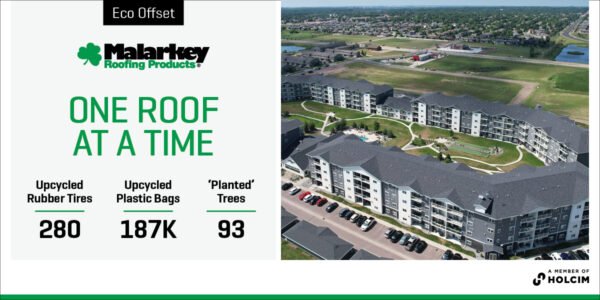 Despite the ease of installing Malarkey shingles, the project was not without challenges. Specifically, "working with tenants to allow them access to the buildings at all times," Focken said was a bit of an obstacle. The four-story buildings house a lot of residents, so a plan to keep everyone safe was paramount.
Not to be deterred by a massive 1,400 square install, Focken says his team remains busy yet focused on a quality installation. "We are also working on several other large projects, all with Malarkey," he said.
We welcome his faith in Malarkey roofing products and applaud the persistence of his crew in doing things right.