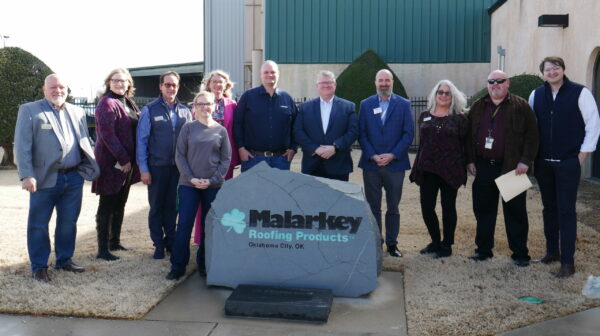 Malarkey to Offer Apprenticeships with Oklahoma Manufacturing Alliance
The manufacturing apprenticeship program is designed to offer attractive career options and mitigate the skilled worker shortage.
It takes a strong team to manufacture sustainably designed, industry-leading roofing products, which is one of the reasons Malarkey has joined forces with the Oklahoma Manufacturing Alliance (OMA) to create an apprenticeship program. 
While there is a wide variety of skills and roles at Malarkey, our skilled trades teammates are especially necessary to get roofing shingles assembled and packaged for delivery to the next roof. However, there is a growing talent gap from factors such as an aging population, low workforce participation rates and a skill shift. Part of a nation-wide trend, Oklahoma specifically, is on target to experience a worker shortage of nearly 20,000 people by 2028, according to the OMA.  
To mitigate this shortage, the Alliance has built a network of trusted experts working with manufacturers to help them grow and evolve. Since 1992, it has been the only statewide organization dedicated to the manufacturing industry. The non-profit works with companies to assess capability and capacity, then connect to broader networks and provide manufacturers with resources. 
"In fact, for every one dollar invested by the state and feds, the Manufacturing Alliance generates $75 in new sales growth and $19 in new factory improvements. Over the past four or five years, its work has created more than 4,000 new high-wage jobs," says the Alliance. 
Recognized by the United States Department of Labor, Malarkey's registration of the apprenticeship program will allow for apprentices to earn a real wage while developing skills on the job under the tutelage of experienced mentors. At the program's conclusion, apprentices receive portable, nationally-recognize credentials for their completion of the apprenticeship. After the program, roughly 92% of apprentices end up working at the company where they apprenticed for two years said Sharon Harrison, OMA's director of Workforce Development.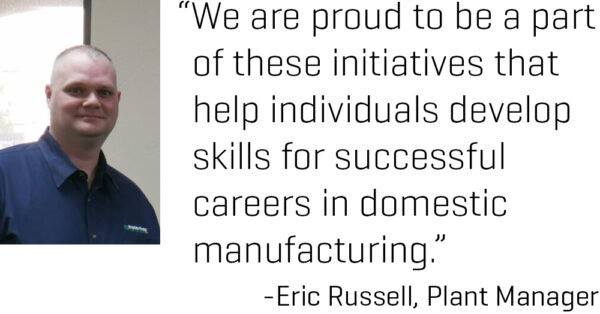 "We are proud to be a part of these initiatives that help individuals develop skills for successful careers in domestic manufacturing," said Eric Russell, Malarkey Plant Manager in Oklahoma City. "It is important for people to know that jobs in our industry have lasted for decades. Malarkey Roofing Products has been in business since 1956, and the demand for our performance-driven roofing shingles continues to grow." 
The nascent apprenticeship program will share application details later this year. In the meantime, however, current position openings at Malarkey facilities welcome applicants for manufacturing and other roles. Malarkey Roofing Products is an Equal Opportunity Employer, and a team business that is only as strong as its players.